#easypayrollguide #fingertipinfo

This is an easy guide to
payroll computation
. Think of it as a cheat sheet. The statutory deductions in Nigeria have been summarised so far: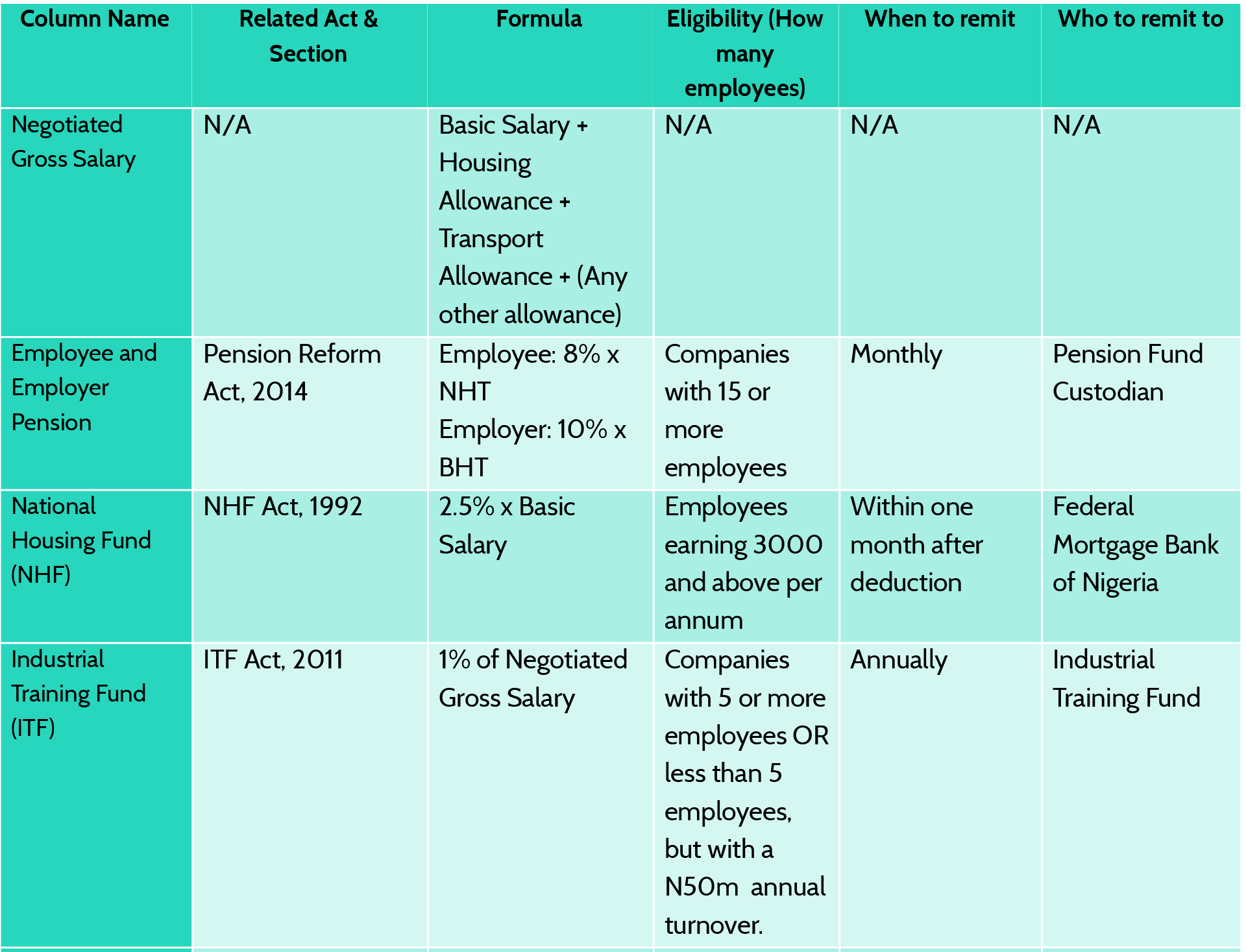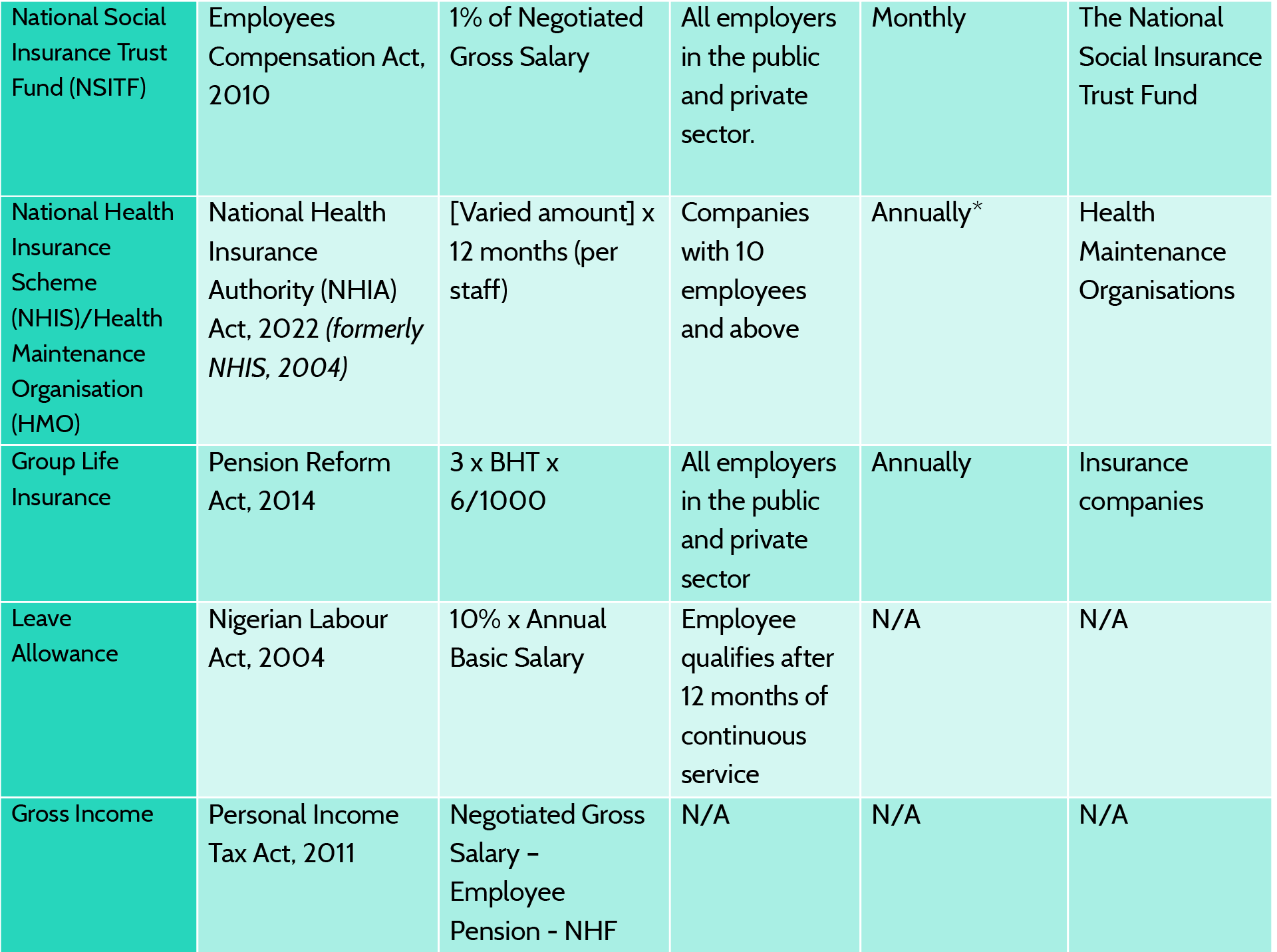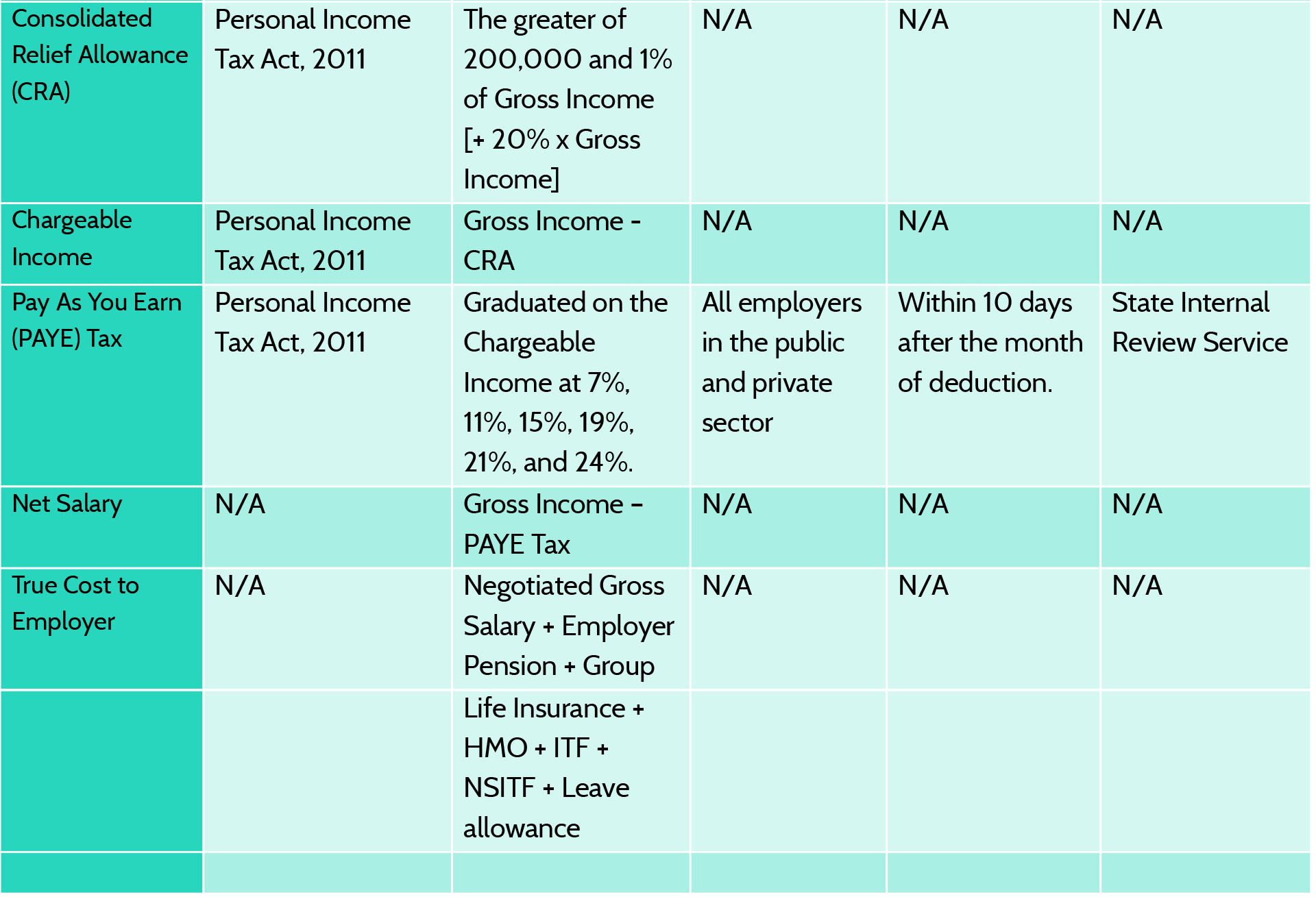 * HMO in Nigeria is usually remitted annually per staff, but could also be remitted monthly, depending on the arrangement between the company and the healthcare provider and the range of healthcare services.
This table isn't exhaustive, as there are specific information you need to know about all these deductions and remissions.
Which is
why
you will need
our Payroll course

,
which goes in-depth into the table above. In the course, you will learn about each Act, and how they guide
payroll computation
in Nigeria. You also get a comprehensive
Payroll template
that has these formulas embedded based on the stipulations given by law. The only thing you have to worry about is inputting your figures, and you're good to go!
Created with