FLASH SALE
Business Starter
Monthly subscription of N15,000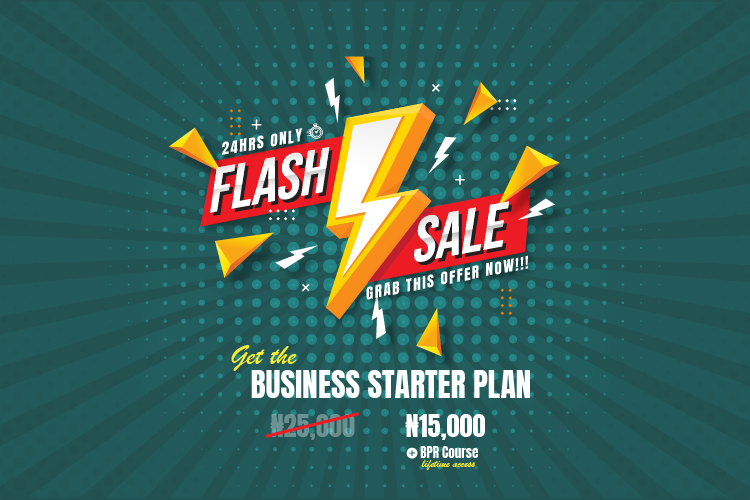 1 - 5 Staff Enrollment
You can add a minimum of one staff and a maximum of five members of staff, with whom you can learn together.
One course monthly
You are allowed to select one course per month, which you can learn with your enrolled staff. Note that you can re-select these courses the following month if you didn't complete them. However, we advise that you complete your courses within a month, so that you can enjoy new ones month on month.
One Hybrid Course Monthly
Apart from the monthly free courses, and any other course you might choose to purchase, the Starter plan also offers access to select one Hybrid course monthly. A hybrid course is a blend of both instructor-led webinar classes and online self-paced learning. This means that you have the opportunity to attend live webinar classes along with the ready-made video lessons.
One Quarterly Recruitment
You have to have been on the Business Starter Plan for a minimum of 3 months before you become eligible for the free quarterly recruitment.Once you're eligible, you can request to recruit for one job role of your choice.
A Dedicated Accountability Partner
Consider the Accountability Partner a work buddy, meant to keep you on your toes and help you along with your learning. They are also someone you can turn to, to answer any questions you might have.
Access to our Private Community
You also get access to a private Facebook Community of like-minded learners like you, where you can learn and network with other business owners and professionals. The Hybrid courses also provide a real-time learning community where you are paired with individuals to learn with and learn from.
Created with